< Back to Latest News
Rainforest Alliance Certified Coffee Blend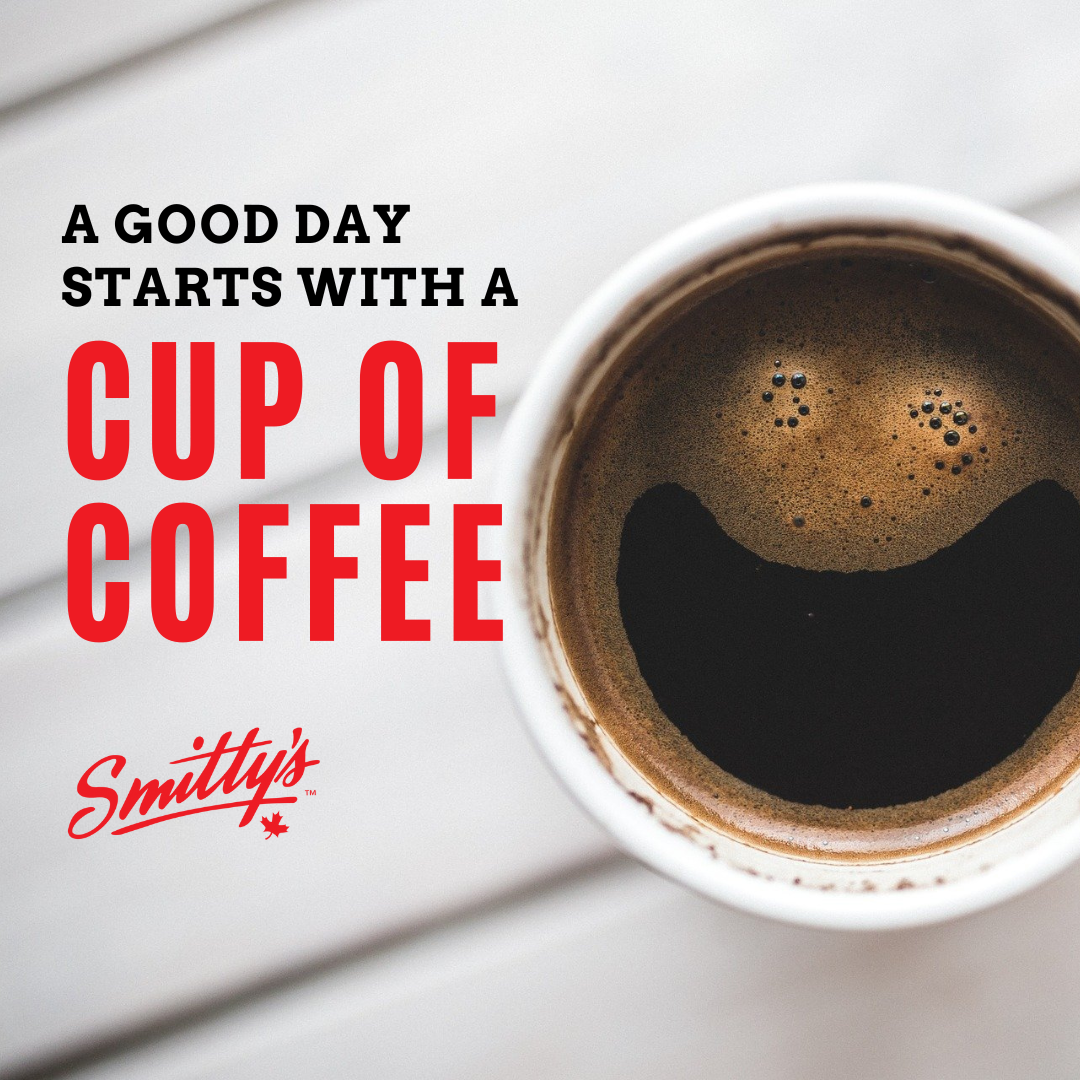 Canterbury Coffee
Smitty's™ is excited to announce the launch of our custom coffee blends! Partnering with Canterbury Coffee, Smitty's™ is now proudly serving an exclusive blend to all of our guests across the country. Both our caffienated and decaf blends are sourced from Central and South America, and are Rainforest Alliance Certified!
Our caffeinated blend is a medium dark roast, delivering a smooth mouthfeel and well-balanced creamy body with dominant notes of dark chocolate, caramel and nuts. Our decaf blend is also a medium dark roast with notes of molasses and sweet lemon with floral undertones, with a delicate body and a presence of juicy acidity.
To date, our guests have had nothing but great things to say! We pooled our Google reviews nationally, and found that 88 out of 90 reviews specific to our coffee were incredibly positive, with one guest making a bold statement of 'Awesome. Best breakfast and coffee.'
Thank you to all of our franchise partners and guests across the country for supporting this new coffee launch!