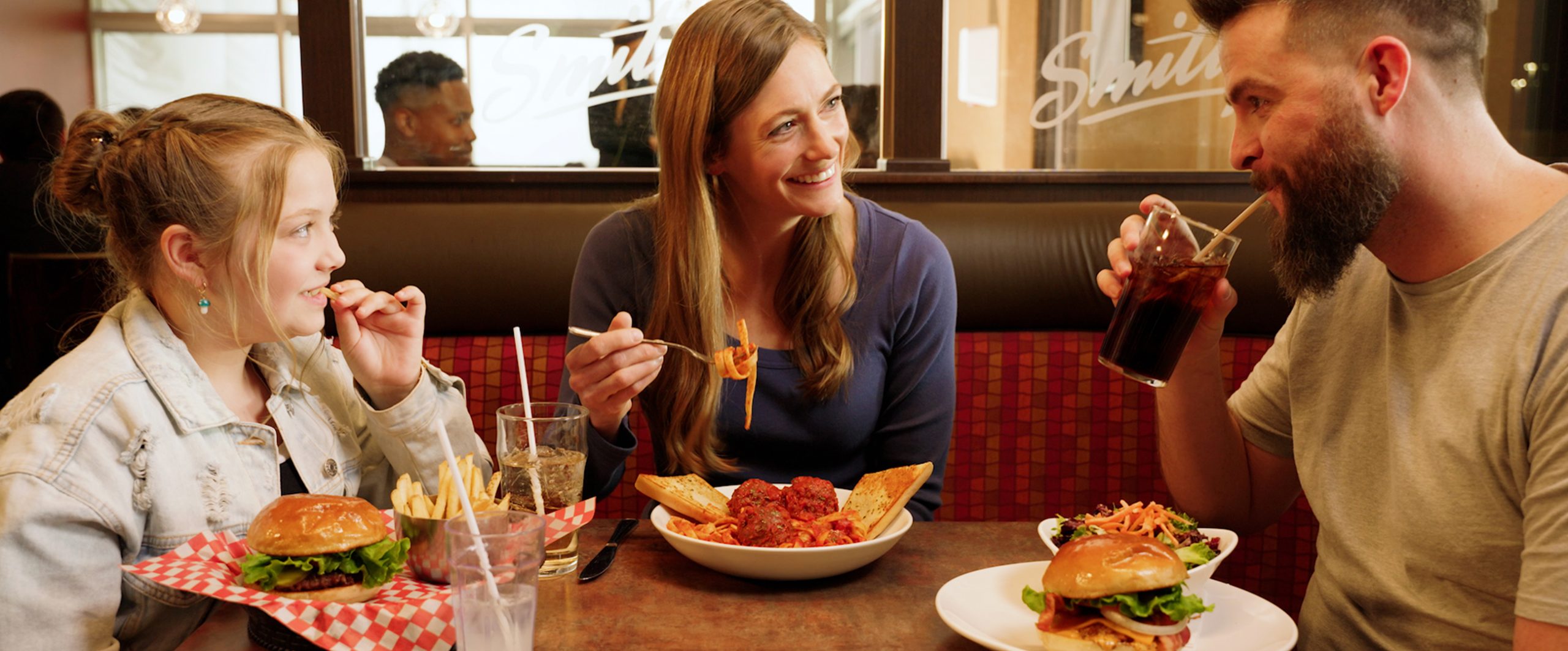 All Your Favourites.
Plus Rewards!
Discover the Benefits of MySmitty's Rewards! Start earning valuable points every time you dine with us. Join now and unlock exclusive offers, while turning your points into Loyalty Dollars! It's as easy as $1 spent = 1 point. Reach the milestone of 200 points and they automatically convert into $10 Loyalty Dollars! But that's not all – check out the exciting incentives and opportunities below to supercharge your points even faster!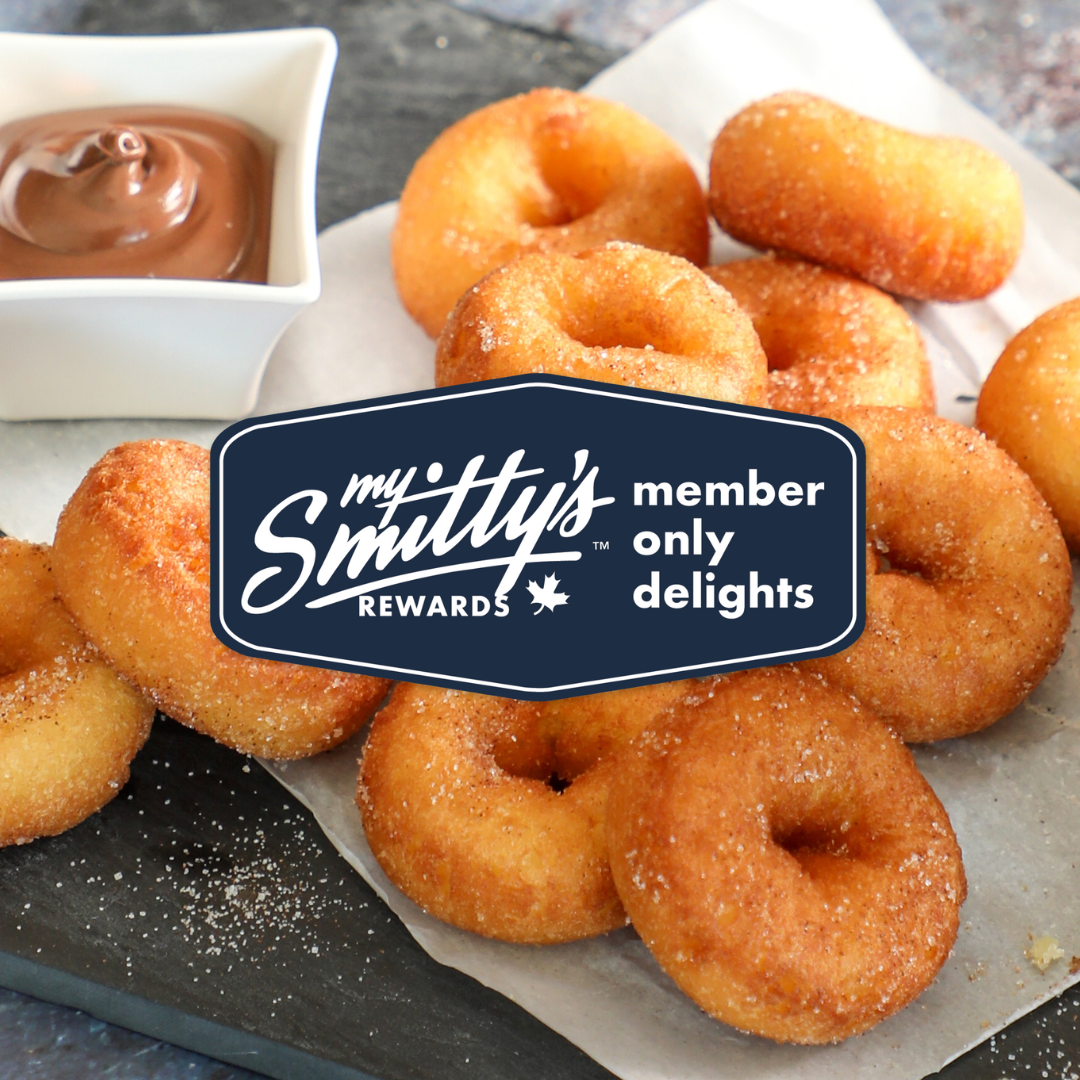 Member-Only Delights
As a valued MySmitty's Rewards member, you'll unlock a world of extraordinary benefits. Indulge in exclusive discounts, tantalizing offerings, and delightful surprises that are reserved exclusively for our members.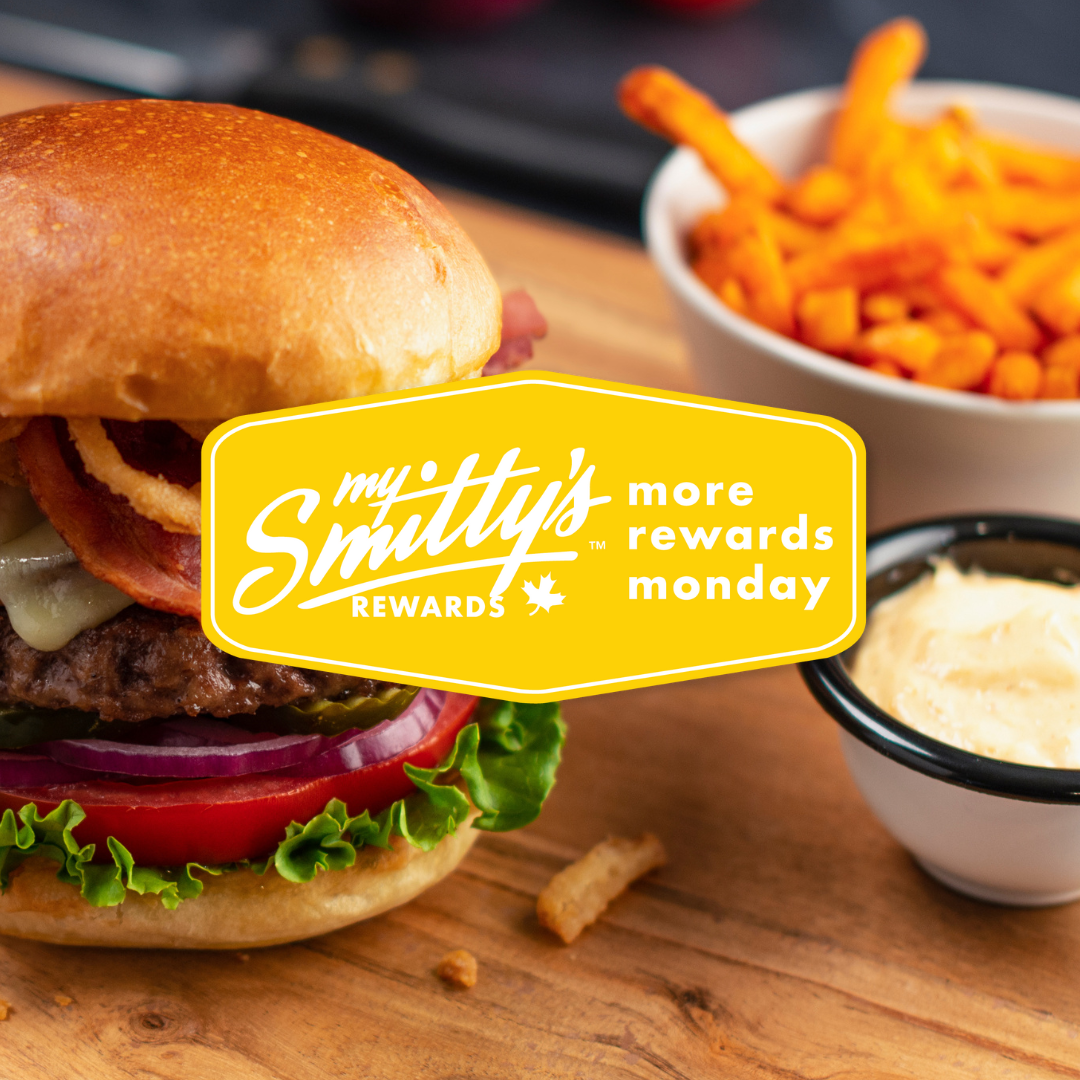 More Rewards Mondays
Mark you calendars for the third Monday of each month! Enjoy an irresistible bonus of 50 points when you dine during lunch or dinner.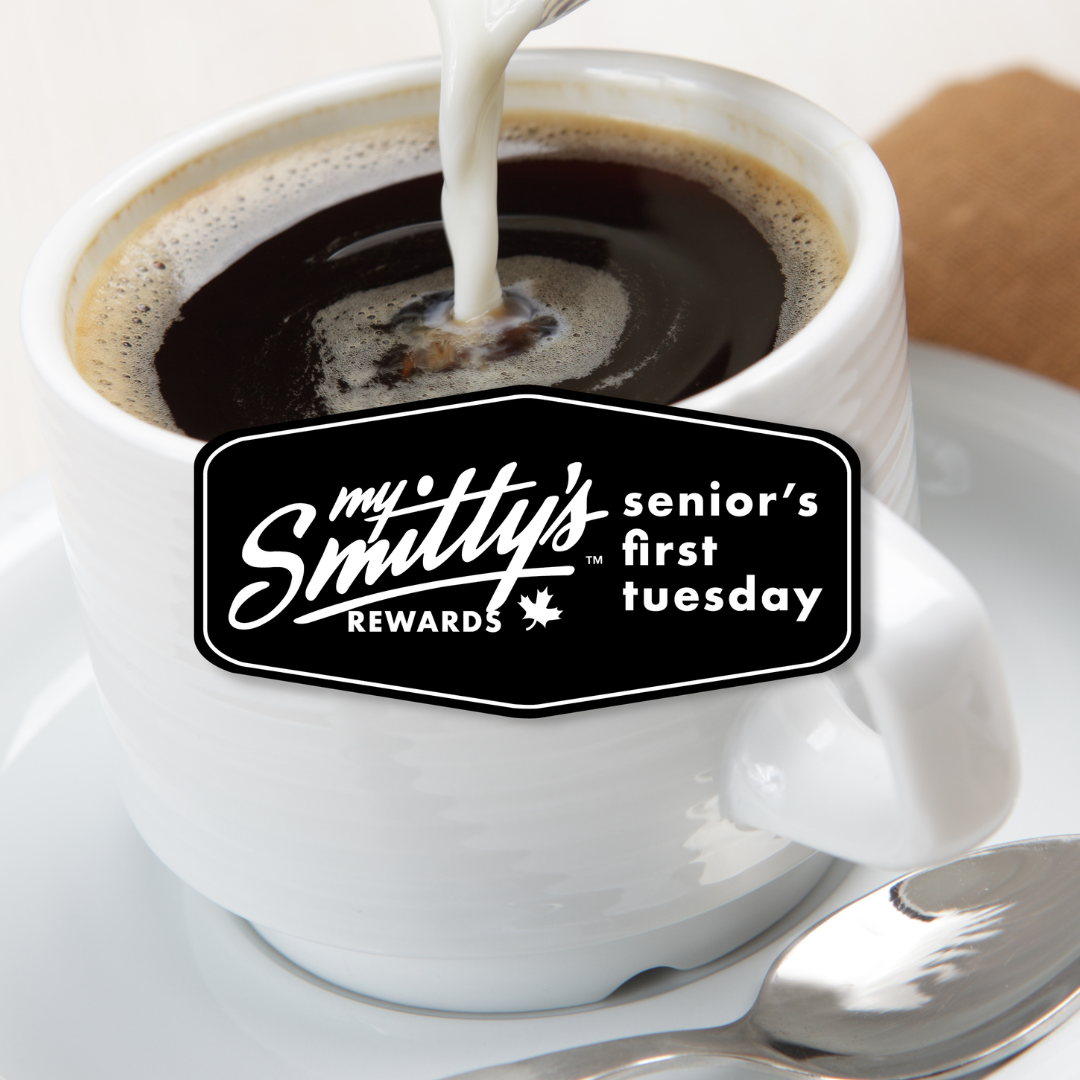 Senior's First Tuesday
Calling all seniors! Join us on the first Tuesday of every month to savour a special treat. Earn double points on your visit, ensuring that your loyalty is rewarded in the grandest way.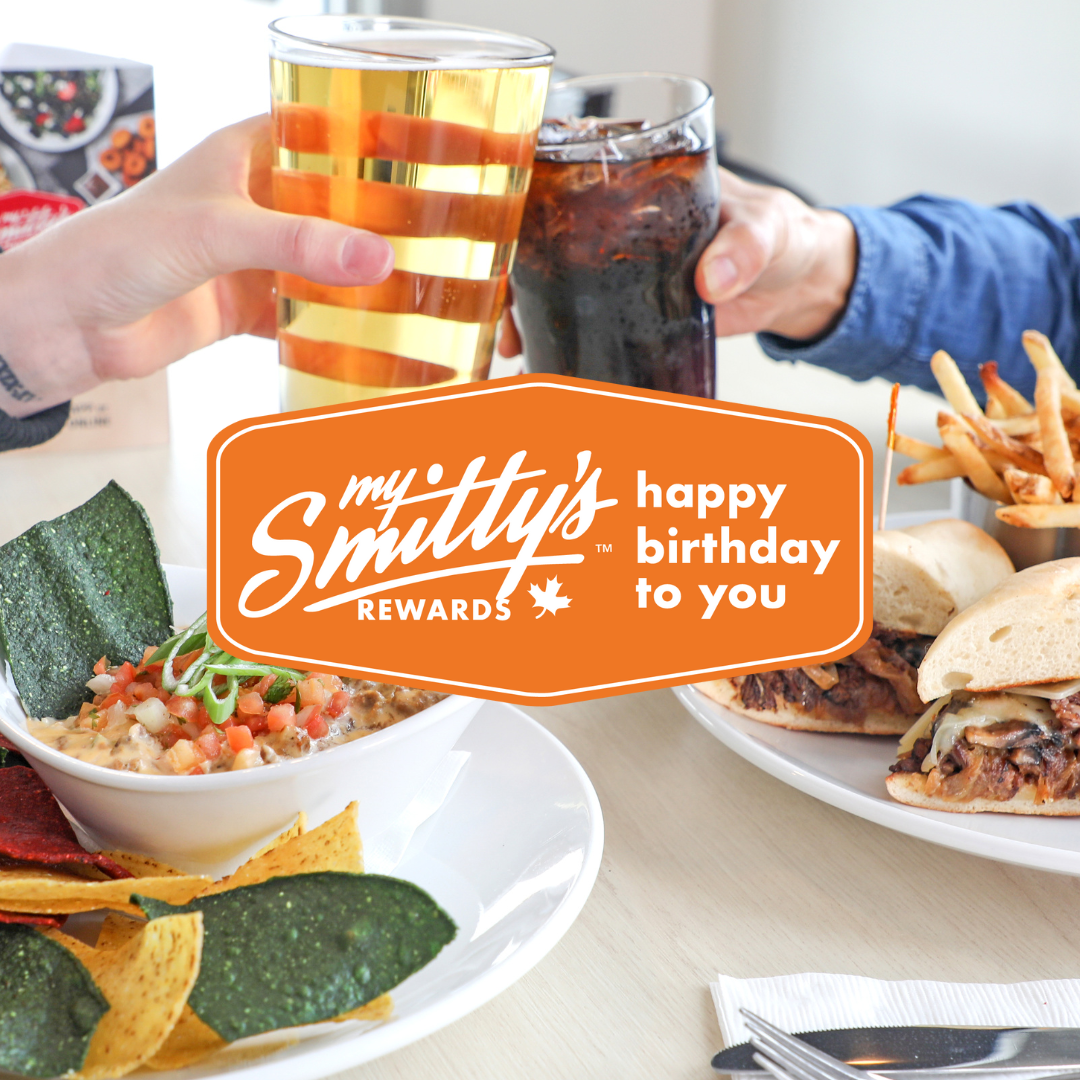 Free Birthday Meal
Celebrate your birthday month in style and indulge in a FREE Birthday meal on us! As a cherished member of MySmitty's Rewards, you'll receive a complimentary Birthday Meal, valued up to $18.99, redeemable during one visit during your birthday month!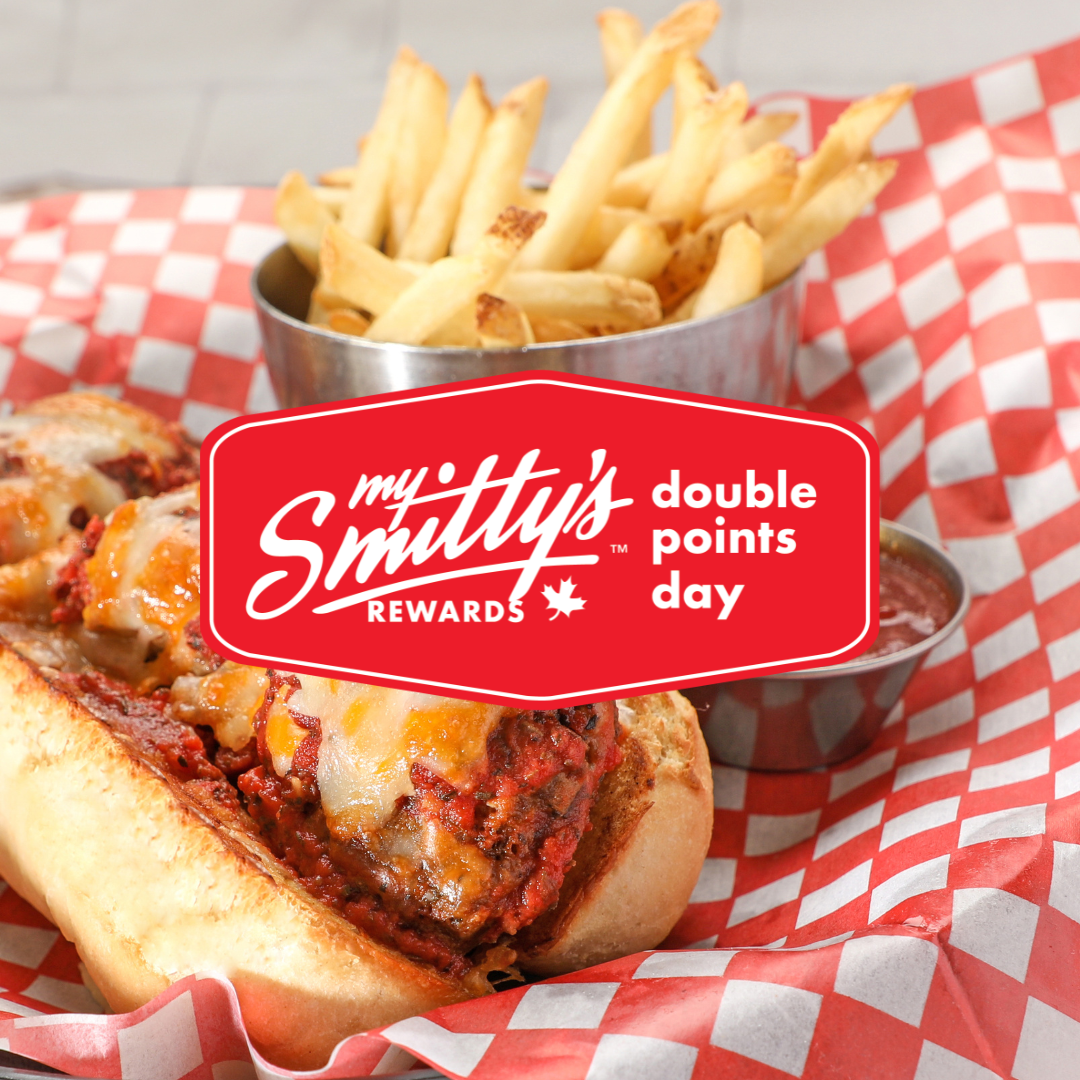 Surprise Double Points Days
Brace yourself for extra joy! Throughout the year, we'll surprise you with thrilling double points days. Keep an eye out for these exclusive occasions to boost your rewards even further!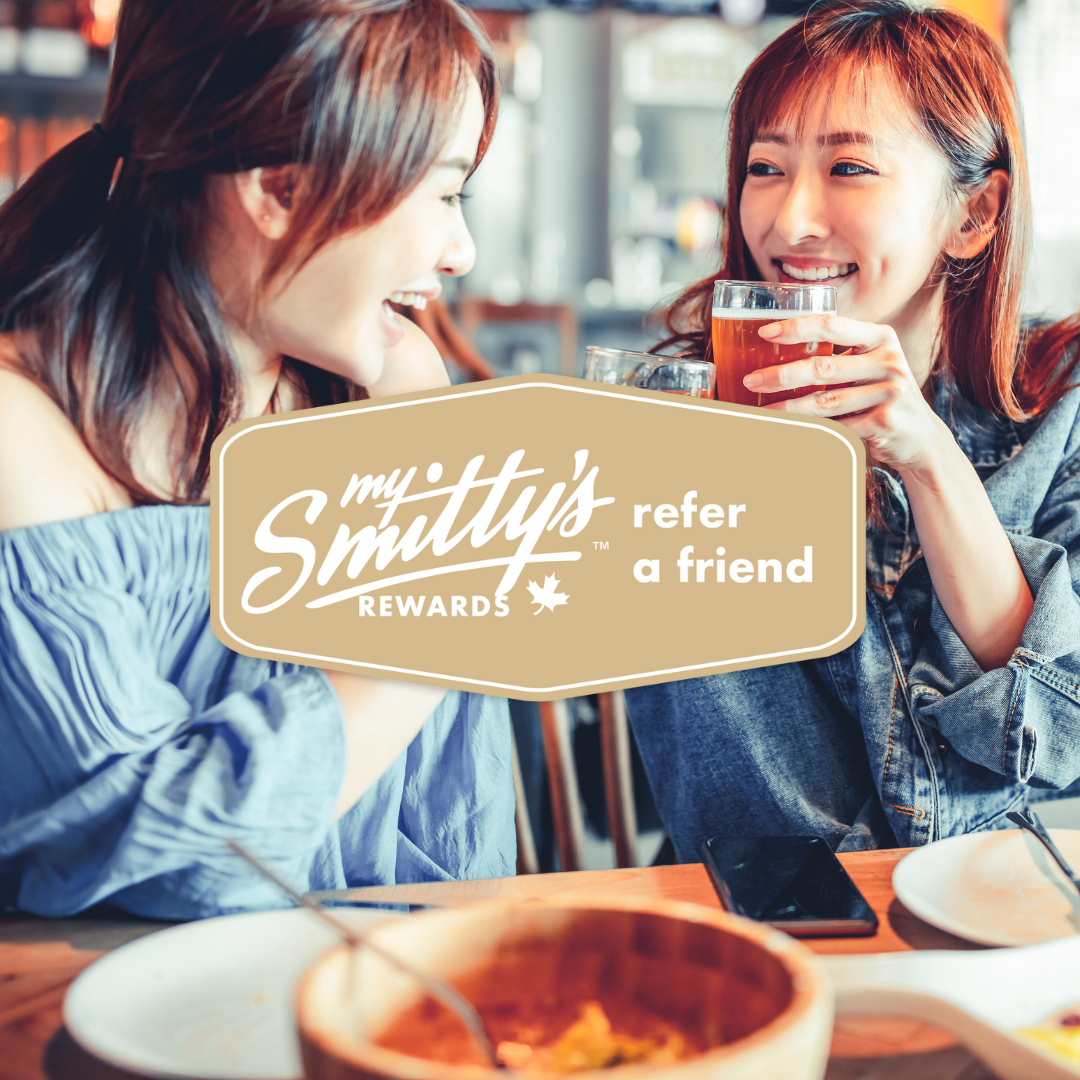 Refer A Friend
Refer a friend or family member to sign up for MySmitty's Rewards to receive bonus points! When your invitation is accepted, you will receive 50 points!
Frequently Asked Questions
Q: How do I join MySmitty's Rewards?
Q: I don't want to download the app, can I have a physical card?
Yes! Please visit your local Smitty's and one of our team members will be happy to assist you with this.
Q: What if I entered my birthday incorrectly?
Once you have entered your birthday in your MySmitty's Rewards account, it cannot be edited. If you entered it incorrectly please email a photocopy of government issued ID along with your loyalty customer ID to loyalty@smittys.ca, and we will correct this for you.
Q: What do I get for being a MySmitty's Rewards member?
You receive 1 point for every $1 spent. 200 Points = $10 Loyalty Dollars!
You receive a free meal, valued up to $18.99, during your birthday month!
You can earn extra points for referring friends and family.
You will receive exclusive bonus offers for free items, extra points, and discounts.
Q: How do I check my account, to see how many points I have, or if I have any rewards to redeem?
All of this information can easily be found in the app or online, once you've logged into your account.
Q: Can I redeem loyalty dollars when there are promotions?
No. Loyalty dollars will only be applied against regular priced menu items.
Q: How does the Birthday Reward work?
For guests who are active MySmitty's Rewards members, you will receive an email on the first day of your birthday month informing you that your reward has been activated on your account. You have until the last day of that month to redeem your reward for one free meal, valued up to $18.99. If you have registered your children in your account, they too will be eligible to receive a free Kid's Meal, valued at $8.99, during their birthday month. Guests who register for the first time during their birthday month, will unfortunately not be activated immediately to receive this reward. You will be eligible for your free birthday meal in the following year.
Q: How many people can be activated on one account?
There can only be one primary account holder. However, you can add up to 8 children in your account as 'Registered Guests' which entitles them to our Kid's Birthday Reward program.
Q: Can I add my spouse to my account?
No, unfortunately not. Everyone who is of the age of majority is required to register for their own account. Only minors are eligible to be listed as registered guests under the primary account holder.
Q: Do loyalty points expire?
No, they sure don't! However, once you reach 200 loyalty points, they will automatically convert into $10 loyalty dollars. Loyalty dollars do have an expiry date, and will expire 90 days after their conversion.
Q: Do loyalty dollars expire?
Yes. Once you reach 200 points, they will automatically convert to $10 loyalty dollars. Loyalty dollars expire 90 days after their conversion.
Q: How do I redeem rewards?
Simply present your app or physical loyalty card to your server before they deliver your bill, and they will process them for you!
Q: I have questions that have not been answered here. Who can help me?
Please email loyalty@smittys.ca. We work hard to respond as efficiently as possible. However, in the event that our load is a little heavy please allow up to 2 business for us to respond.
MySmitty's Rewards are only available at participating Smitty's locations.
Latest News
The Gift that Keeps on Giving!
9 November 2023
Coming Soon… Smitty's Test Kitchen!
4 October 2023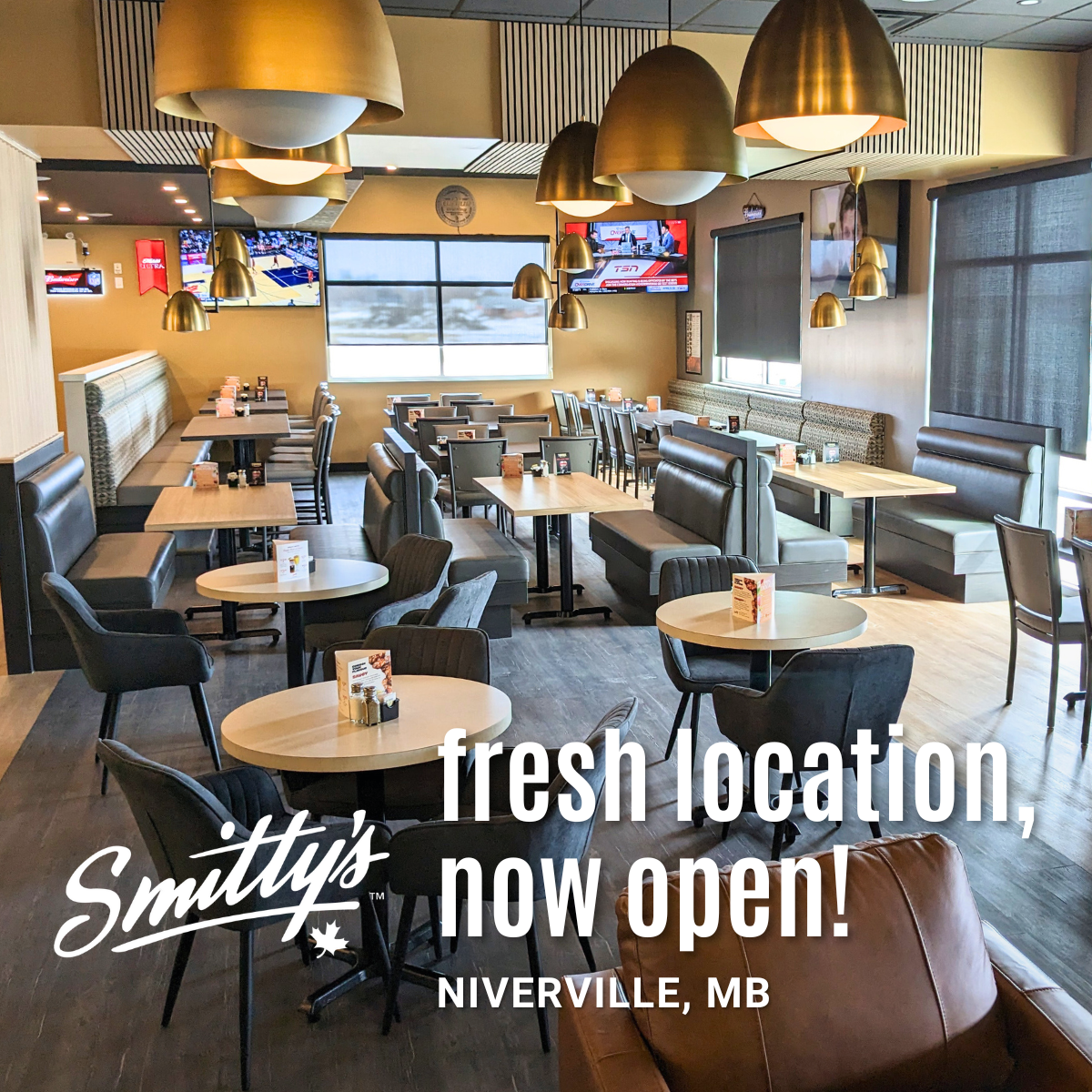 Welcome Niverville, MB!
4 April 2023