< Back to Latest News
Welcome Grande Prairie, AB!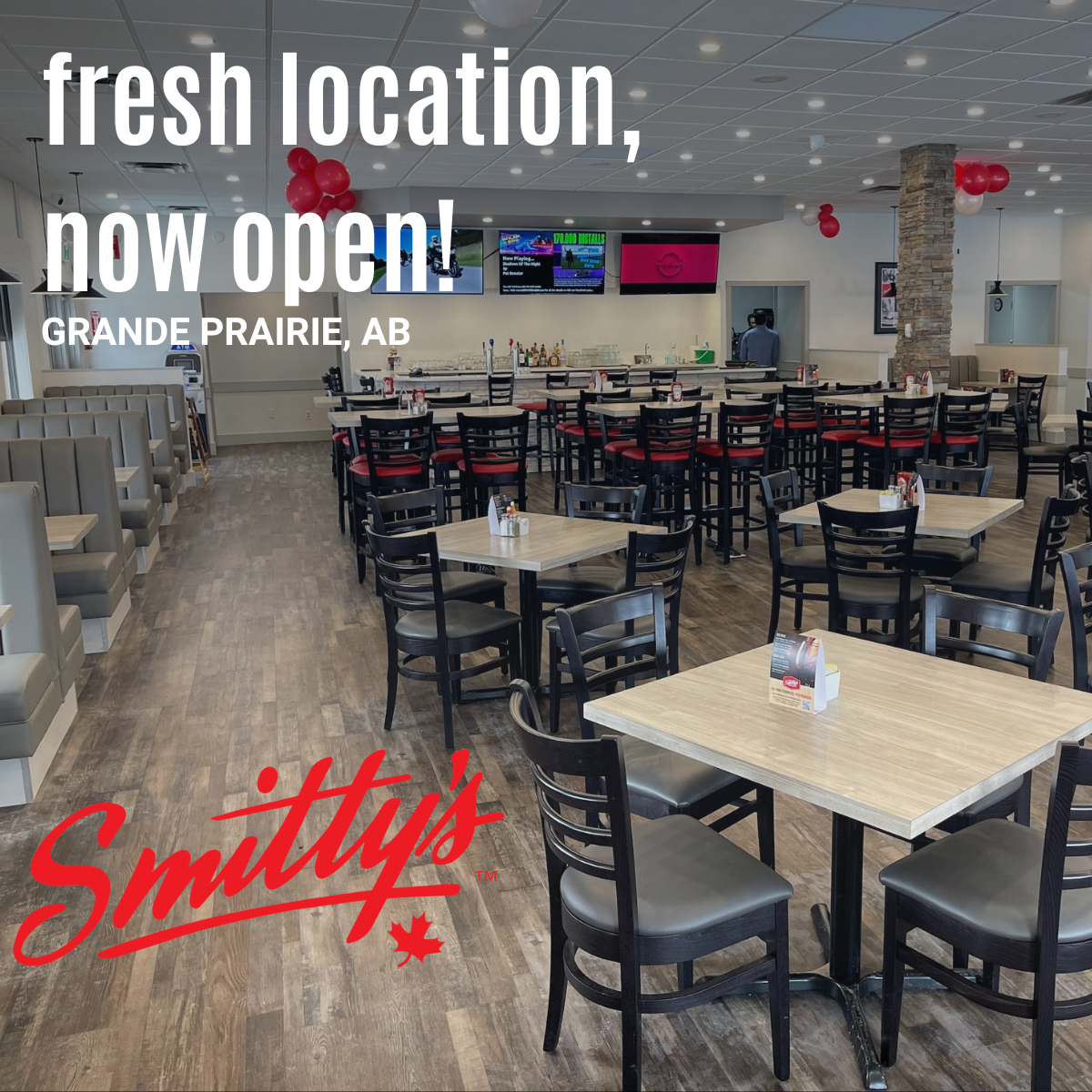 Grande Prairie Alberta
In Autumn of 2022 In Autum Smitty's™ Canada and their franchisees Qaiser Sajjad and Manpreet Kaur started work on converting a previous restaurant to a new Smitty's™ Family Restaurant in Grande Prairie, AB. The franchisees are eager to bring Smitty's™ signature hospitality back to the thriving Alberta city. "Grande Prairie is an exciting and growing community, and we cannot wait to open in the space with a fresh new look" says Sajjad, franchisee, "The site, located near the Service Plus Inn and Suites off of highway 43, will offer our all-day menu and be a great gathering spot for families, teams and travelers." The new restaurant opened it's doors to the community in March 2023.