< Back to Latest News
Welcome Niverville, MB!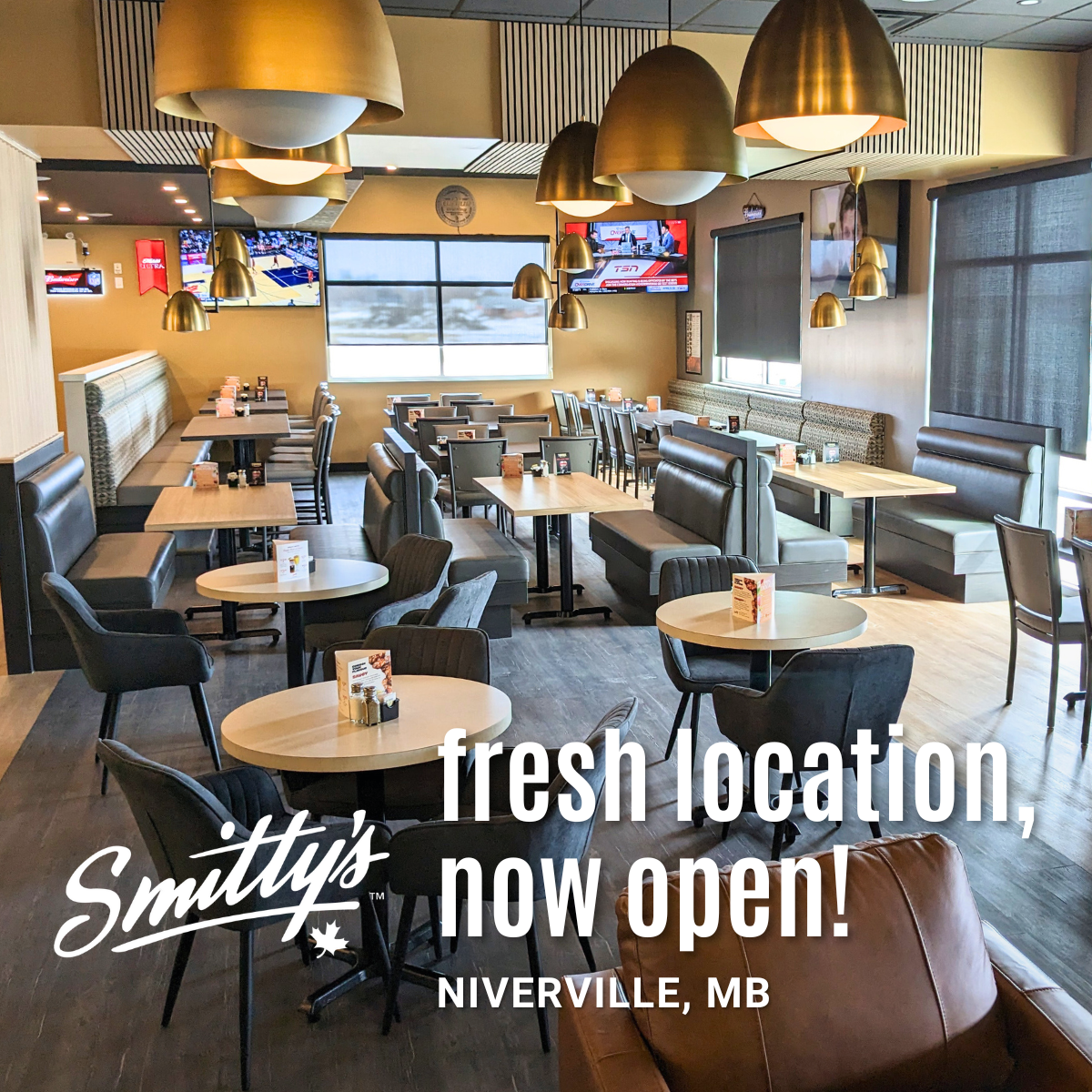 Niverville Manitoba
Smitty's™ Canada is excited to announce the opening of its 83rd location in Niverville, Manitoba, marking the second opening of a new Smitty's location in 2023. The Niverville, MB location is owned by franchisees Brian Funk, Valerie Funk, Chris Dyck, and Kaely Dyck.
Located 30 minutes South of Winnipeg and awarded the title of fastest growing community in Manitoba in 2021, Niverville was an ideal choice for our newest location. Located at 40 Drovers Run, we anticipate this stand-alone restaurant will serve as a core gathering place for the community, as well as a primary destination within this recently developed retail district.
"We are thrilled to continue the growth of Smitty's across Canada with this new location," said Jim Weidinger, President of Smitty's Canada. "Our franchisees who opened this location exemplify the Smitty's brand, and we are all excited for the opportunity to serve the Niverville community our chef inspired menu offerings in a comfortable, welcoming atmosphere."